Vehicle Financing Solutions in Holland, MI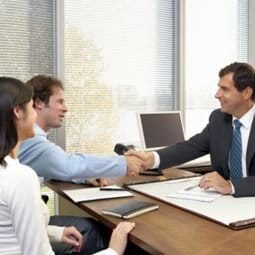 At Barber Ford, our finance team is skilled at finding financing options for all different types of buyers at the best rates. 
Some of the benefits we offer are:
•Vehicle financing for all credit situations and budgets.
•Straight-forward terms and an easy application process.
•Clear-cut, fair pricing, so you know you get the best value.
Leasing Versus Buying
If you find yourself questioning whether you should buy or lease a car, you are not alone. The short answer is: it depends. Each option has pros and cons depending on what you want out of a vehicle.
With a lease, you basically pay for the use of the car as opposed to its entire value. This option helps keep the payment down. However, leases have restrictions, such as limiting the number of miles on the vehicle each year to less than 10,000 or incurring additional charges. Leases also typically run three years, which is useful if you like to switch up your cars and don't care about owning a vehicle.
Financing a vehicle means that the car becomes yours, and you have no limits on how many miles to drive, what modifications you make to the vehicle, and no expectation of returning it at some point. The payment is higher, but the vehicle is yours (it becomes your asset) at the end of the term.
Why Choose Us
At Barber Ford, we believe your vehicle is not merely transportation but an extension of you. This is why we hire and train our teams to provide the best, most-skilled services possible. You will find this is true when you deal with everyone from our sales team to our service technicians. We want you to have a positive customer experience during each interaction and become part of the Barber Ford family. Find out how the Barber Ford experience varies from other dealers.